Berlin Melting 2 – "CLOSE HORIZON"
19th November – 24th December 2022
Asir Art Museum
Tainan City, Taiwan
Free entry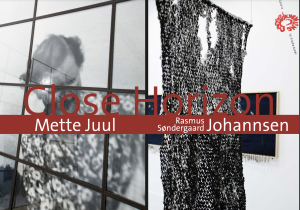 We are pleased to present you the exhibition
"Berlin Melting 2 – CLOSE HORIZON"
at Asir Art Museum in TAINAN/TWN from November 19th to be allowed to present with.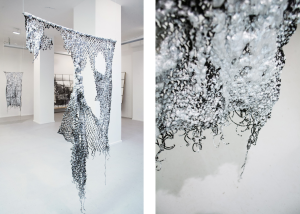 Rasmus Søndergaard Johannsen, "Close Horizon", 2015.
At first glance, the works of Mette Juul (*1977, Randers) and Rasmus Søndergaard Johannsen (*1982, Brovst) have little in common. Mette Juul works with photography, film and ready-mades. Rasmus Søndergaard Johannsen creates large-scale woven tapestries and sculptures made of nylon nets and metal.
Their similarities only reveal themselves when one takes a closer look at the two artists' working methods. For example, Johannsen uses an old photographic technique, cyanotype, to produce his Lineated Luminary series: on coarse canvases that he weaves from ropes made of nettle fibers, Johannsen sprays a light-sensitive mixture of iron salts and then exposes the wetted surface to moonlight on Berlin's Humboldthain. Everything that falls on the surface of the image (leaves, branches, shadows…) leaves an imprint on it. The result is the dark blue play of light and shadow of that special place and a very specific moonlit night with all the coincidences that occur during the slow exposure process.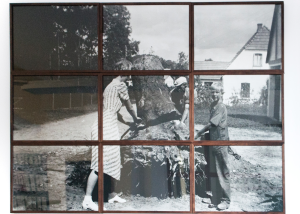 Mette Juul, "The Root", 2017.
When Mette Juul looks through her grandmother's old photos, she is electrified. The photos don't show the scenes of weddings, christenings and birthday parties that were so common in those days, but are unusual snapshots of familiar and family moments. Juul was particularly taken with three motifs: she enlarged their negatives with the help of a photographic enlarger, which she directed onto individual pieces of photographic paper pinned to a wall. The long exposure time of up to 1 hour and the complex development process repeatedly lead to small irregularities of the surface, which, however, give the finished picture – a mosaic of numerous detail shots – its special character.
A fundamental fascination with the medium of photography and the careful and often protracted process that accompanies it unites both artists. Their works are distillates of a specific place and time, created in a process ranging from initial control to eventual letting go and allowing for contingency. The exhibition title Fixations thus refers, on the one hand, to the process of photographic fixation, the final capture of a moment or period of time on photographic paper or in the material. But Johannsen's woven tapestries and knotted metal nets reveal another, more psychological interpretation of the term in the almost compulsive activity of knotting. And Juul's concentrated photographic view of her family's history, as well as her questioning of reality with the help of ready-mades, reflects another kind of fixation on content: the fathoming of one's own identity, the investigation of cultural structures.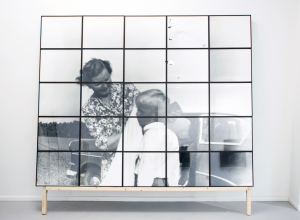 Mette Juul, "Mother cleaning son", 2017.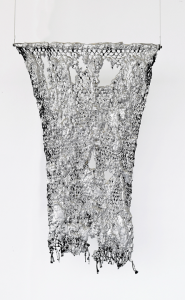 Rasmus Søndergaard Johannsen, "Close Horizon", 2015.
Opening hours:
Wednesday – Saturday, 12 – 5 pm.
Berlin Melting
18th January – 29th February 2020
Asir Art Museum
Tainan City, Taiwan
Free entry
Berlin is home to many galleries. Every year, there are hundreds of art related events taking place. Berlin is not only the capital of Germany, it is the artistic center point of the modern world.
The Galerie Kuchling/Gallery for fresh art is placed right in the middle of the most notable monumental Soviet Boulevard, the Karl-Marx-Allee, in Berlin. Every year, Mr. Robert Kuchling himself carefully selects international artists to exhibit to the public.
"Berlin is the melting pot of the artistic world", Mr. Kuchling says. After almost three year's of discussions, planning and selections, Galerie Kuchling, together with Asir Art Museum, present BERLIN MELTING with its hand picked two artists – Eduard Bigas & Semaan Khawam in Taiwan.
From 17 January to 28, Febrary 2020, contemporary art lovers in Taiwan will have the opportunity to meet BERLIN MELTING. Both Artists and Mr. Kuchling will be present at the opening (18th January 2020).
Opening hours:
Wednesday – Saturday, 12 – 5 pm.